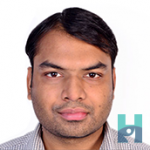 What are the precautions for arthritis patients?
A lot of people suffer from Arthritis, especially in winters. One should feel thankful for the fact that they live in a world with all the treatments available. These treatments would only work if you take proper precautions alongside your treatment. 
We had Dr. Anshul Goyal, a Rheumatologist and arthritis specialist to guide us. 
According to him, it is important to get diagnosed and detect arthritis early, before it permanently wounds your joints, to prevent permanent damage or crooked bones over time. Having regular checkups, and following the instructions given by the doctor, getting tested may help detect any side effects of the medication you are taking. 
He recommends to stop or quit smoking. The sooner the better, as smoking may develop anti-CCP chemicals or antibodies. 
For diet, he suggests completely avoiding red meat, instead, has a balanced and healthy diet. He also strongly suggests not consume alcohol as it may put a lot of strain on the liver which can result in severe swelling in the liver. Maintaining and monitoring weight is one of the precautions to be taken according to him. Gaining weight can put a strain on your knee and bone which could further worsen your arthritis.
In today's world, there are many different and effective treatments for arthritis. There is more than one medicine for this, if one does not suit you, if you are experiencing some side effects we can switch to some other medicine that does the same work minus the side effects. 
One should stay positive during the healing process, the treatment takes a long time but if you follow the instructions and take your meds on time as you do for diabetes or B.P. you are sure to see the results. 
Lastly, Dr. Anshul highlights that one can achieve anything in life if he is fit and healthy, so follow the instructions by the doctor religiously, take your meds on time and stay positive. 
Stay happy stay healthy. 
Thank you.